Care of Your Car to A Good Workshop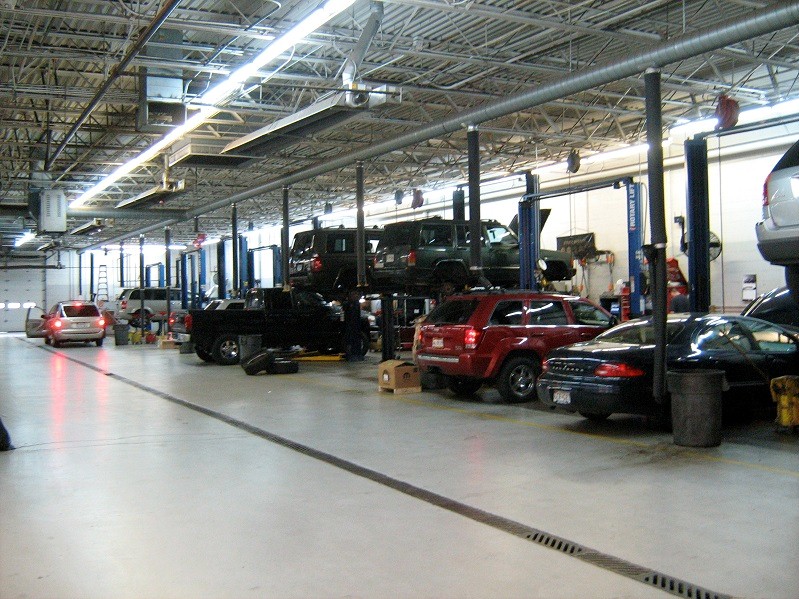 Everyone loves their car. A man has a special relationship with his car. You don't want to risk the care of your car with anyone that you don't trust. You want the best attention for your car. This means that you must find a good workshop close to you. You must have a regular workshop because changing the mechanic frequently can do a lot of damage to your car. The mechanic must understand your machine and work accordingly. This means that you must find yourself a suitable car repair workshop in your neighborhood that you can trust your car with.
Find an Authorized Car Repair Workshop
The safest thing to do is to find a car workshop that is authorized by your car manufacturer. Even if that is not a hundred percent assurance, you can at least be sure that the mechanics will be trained. You can also look for other certifications by other organizations that certify workshops for maintaining high standards in car repair. This will be a good way to consider a workshop for your car. It is easy to find these because all workshops that are certified will certainly mention that on their websites.
It is also easy to eliminate the bad ones. If customers have suffered bad repair at any workshop you can find that out at the Consumers Association Singapore website. If a workshop appears on their site then you can stay away from it. You can also check the internet for customer reviews on different workshops in your area. There are also automobile-related websites that can give you such information.
Make A Visit to The Workshop
What you find on the internet is all fine. But you must visit the workshop to find out more. The first thing to check is their reception and how they receive their customers. You must find out if there is a dedicated person to attend to customers and make a note of their complaints. Such a facility is very much needed because only the car owner can tell exactly what the complaint is. There must be enough space for customers to wait. Once your car is ready the person must explain to you everything that has been done in your car.
When you visit the workshop, you first see how it is maintained. Cleanliness is the key to efficiency. See whether the workshop is kept clean. Workshops cannot be fully clean when there is so much oil and grease being handled. But you must check whether the various machines are clean. You must also see how the tools are kept. Orderliness is essential for proper working. A neat workshop will show that the management is interested in the business and its development.
Modern Equipment And Trained Employees
Keeping themselves equipped with the latest equipment is very important for car workshops. Car manufacturers keep changing technology and processes. This will mean that the tools for repair must also change. Workshops must get the latest machines to repair the car. The workshop that you have identified must have the latest devices. This is another way to make sure whether the workshop is keeping up with the developments in the industry.
Many car manufacturers train mechanics in different workshops for car servicing in Singapore. You can find out whether any of the mechanics have received such training from car manufacturers. If they have received training from the company that your car came from, then you can be sure that they know well about your car.
Services Offered and Cost
There are many different repair works in your car requiring different skills. You shouldn't have to search for different workshops for each kind of repair work. You shouldn't have to think "where can I find a workshop for car AC repair near me?" The same workshop must be equipped to handle all the works including aircon, upholstery, windshields, battery, etc. This will save you a lot of trouble because you don't have to search for a new one every time.
Price is an important factor in car repairs. Sometimes the repair and spare parts cost can be very high. It is better to get quotes from a couple of workshops before you finalize one. You must also make sure that the quote they give will not vary much with the final cost. Choose a place that gives you a clear breakdown of all costs.