Are You Looking for the Best Car Window Tinting?
If you are fond of an extremely comfortable driving, you will certainly consider car window tinting. However, it is something that needs great expertise on the part of a car service center.
It is important on the part of a car service center to figure out exactly the kind of tinting that would be most suitable for you.
One should be able to comprehend your requirements really well to offer you the best car window tinting.
Types of Tints Available in the Market
Ceramic window film tinting
Nonmetallic ceramic window film tinting
OEM tinting
Coated window tinting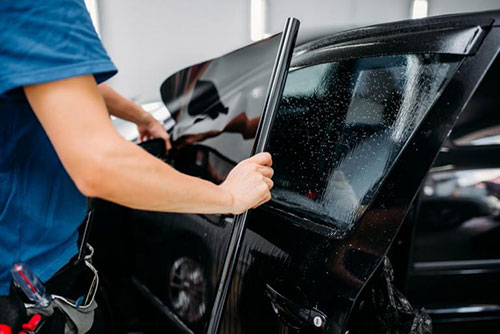 Things to Keep in Mind While Choosing a Car Window Tinting
Car window tinting may seem to be a pretty simple thing but it certainly is not and one has to go about it very carefully. Here are important points to bear in mind while choosing a car window tinting…
Find a friendly and experienced car service center
The tint should be able to block the UV ray yet not make it too dark for you to drive
Check which type of tint is the best for your purpose
Compare the pricing
What If You Cannot Decide on It on Your Own?
Just in case you cannot reach the right decision, you can always consult a car service center about the kind of tint that would be the most suitable for you. In fact, it is always a wise thing to consult an expert as an expert will certainly have ample knowledge to give you the best advice.
Car service centers always have experts with years of experience to help you. There is absolutely nothing so complicated about it and all it takes is just a phone call and experts will come down to your doorsteps to discuss your requirements.
How Expensive Car Window Tinting Can Be?
The cost of car window tinting actually depends on the type of tinting you choose and also, it may differ from provider to provider.
This is the reason that you always need to do a proper price comparison but you should never do it at the cost of the service.