Are you Looking for the Best Car Spray Paint Service in Singapore?
You believe it or not, a car is often an expression of your personality and this is the reason that you need to take well care of all the aspects of your car. Proper car maintenance does not only mean checking the engines or changing the engine oil, etc. but also, it means taking good care of all the aspects of your car including its looks on a regular basis.
For instance, how would you react as you see someone driving in a car with a lot of scratch marks on it or with faded color? This holds true for everyone. Also, we need to take utmost care of a thing that we need the most, right?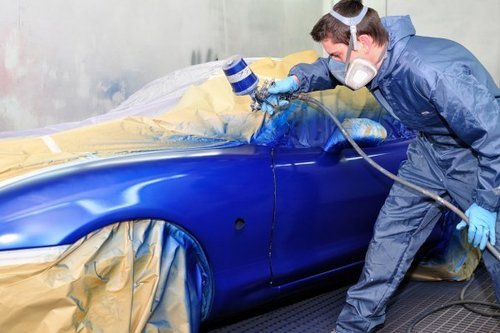 Now, You can Easily Find the Best Car Spray Paint for Your Car
There are times when you may need a decent car spray paint for your car and it is no longer difficult to get it nowadays since now, there are many good car spray paint shops around in Singapore. Also, a lot of these shops also offer home car service and all it takes is just a phone call. How difficult is that?
How to Choose the Most Reliable Car Spray Paint Shop?
A lot of people are not actually sure if going to a car spray paint shop can really get them the best car spray paint for their cars or let us put it this way… they are not very sure as to which car spray shop to choose.
Hence, here are a few tips on how you can actually choose a reliable car spray paint shop:
Google about the car spray paint shop nearby
Compare the first 2 to 3 shops with one another in terms of pricing and service
Find out the online and offline reviews about these shops
Choose the one with a good track record and, of course, with the best service and pricing