A Good Car Workshop Is Essential to Keep You Going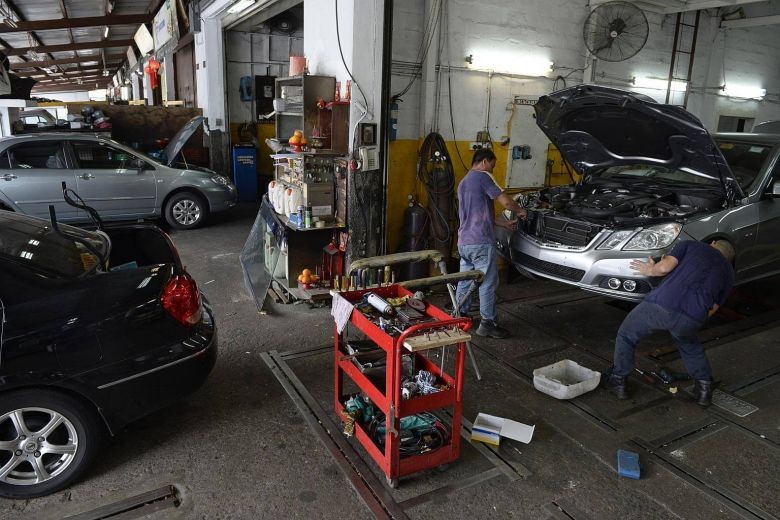 Depending on public transport to move around is almost impossible if you want to reach your office on time and get back home to get a few hours of rest. It is even more difficult if you want to finish some domestic purchases on the way. The need for a car is being felt more and more as life becomes busier and traffic becomes heavier. An own car gives you a lot of freedom. It allows you to travel free at your time. It is good to take the family out on weekends. Having a car gives you convenience beyond doubt. Most car owners have one thought nagging their minds – "how do I find a good car repair workshop near me?"
Finding A Good Car Workshop Is Essential
Most of the repairs in your car cannot be handled by you as you will neither have the expertise nor the equipment. So, you need to necessarily depend on a car workshop to repair the car when there is a problem. All machines fail from time to time. Moreover, they also need to be serviced regularly and certain parts need to be changed. This is true in your car too. This is why you need a good workshop.
The reason why you need to be very careful when you hand over the car to a workshop is that sometimes the result can be disastrous. Sometimes, the workshop may not have the necessary expertise to repair your car. Some workshops don't work honestly and this can result in damage to your car. If the work is not done well, you can end up stranded on the way. If your car is fixed with fake parts, it could damage the car beyond repair. Some workshops charge excessively. Others don't offer good customer service. So, how do you find a good workshop?
Referrals and Online Research
The most time-tested method for finding a good workshop is to ask your friends and neighbors. Your neighbors must be using a workshop in that area and they will be able to guide you. But their reference is not the only thing that you must trust. They may not have the same make of car that you have. That can make all the difference because not all workshops are good at repairing all brands of cars.
Online research is an excellent way to find out a good workshop. Just type "car workshop near me" and you will see a lot of results popping up. The advantage of checking online is that you can get all the details from it. The workshop website will certainly list out all their facilities and equipment. The website is best for informing you about the brands that they are familiar with. You can also read reviews from the website and make your own decisions based on them. Online research helps you know all their services.
A Visit to The Workshop Is Essential
Once you have narrowed down your search to two or three workshops, then you must visit the place and see how it looks. The first thing to note is how clean the workshop and how well organized the facility is. This will say a lot about the professionalism they show in their work. The visit will help you to check the equipment that they have. You can see if they are using modern diagnostic devices that help to find the problems easily.
The visit will also help to see if there are cars of your brand being repaired at the workshop. You can also see how the reception area is being managed. You must see if there are dedicated people to receive customers and understand the problems. There must be people who can explain the work that they will be doing in your car. A look at the way they behave with customers can tell a lot about how their customer service will be.
Pricing and Other Services
The workshop must provide you with all the services that you will need. A car has different components that require expertise in each field. There is upholstery work, windshield repair, and replacement, battery maintenance, painting, etc. to be done in your car. Does the workshop do all the work themselves? The price also must be reasonable. It is better to get a quote for service from all three workshops for you to decide the car repair workshop in Singapore that suits you.