It is not enough that you have a workshop near your home. They must offer the best service apart from quality repair work. Service doesnt just mean that they service your car well. It also means that they provide good customer service so that you are not worried about whether your problems are being heard and rectified. Every car owner must feel that he or she is being attended to personally. Customer service is very important in all workshops and your workshop must have someone dedicated to hearing your problems and advising you properly on taking good care of your car. The workshop must also keep informing you about the progress of your work on your vehicle so that you know when you can pick the vehicle. You must find a car repair workshop in Singapore that can take care of your needs very well.
Get The Best From Your Car Repair Workshop In Singapore
You must get the best out of your car workshop. For this, you must research the web and find out the best workshop in your neighborhood. You must also find from the internet what services a workshop must provide its customers. You may not know many of the services that workshops around the world provide. You can also get the same if you look for such a workshop. A lot of garages offer home service for many of the jobs. You must check what services your workshop will provide at your home.
You must also see if they also provide all the services that you will need to keep your car in perfect condition. It is not just the engine that needs to be maintained and kept in good condition. The workshop must be able to take care of windshield replacement if that is needed. They must also be able to take care of your painting and bodywork needs. Every workshop should have experts in painting and the necessary equipment. They must also be able to do bodywork to take care of the dents and other body problems.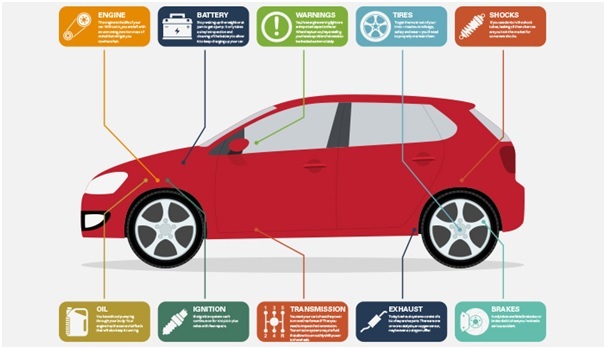 Ensure A Cool Ride In Your Car
Singapore has a very hot and humid climate and that makes it essential that your car has a very effective air conditioner. Those who have to travel across the city in the day time many times must certainly have good air conditioning in the car, without which the travel will be unbearable. With humidity also being very high, if your aircon is not working perfectly, you might end up meeting people with a sweaty and crumpled dress. You will not have a fresh look that you must certainly have when you meet people officially. An air conditioner will help you keep cool and fresh.
Many things can go wrong with the car aircon. You will need to regularly service the aircon because dust gets into the system and will block the filters and air blowers. This will prevent the machine from giving you the best cooling. Another problem that can happen is that the dust can be blown into the car giving you poor quality air. To prevent this regular cleaning is required. You must ask yourself "where can I find a good workshop for car AC repair near me when you are in a new neighborhood.
Ensure Usage Of Genuine Parts
One of the most important things for the car workshop in Singapore that you have selected is that they must use only genuine parts for your car.