How to Paint a Car to Look More Beautiful!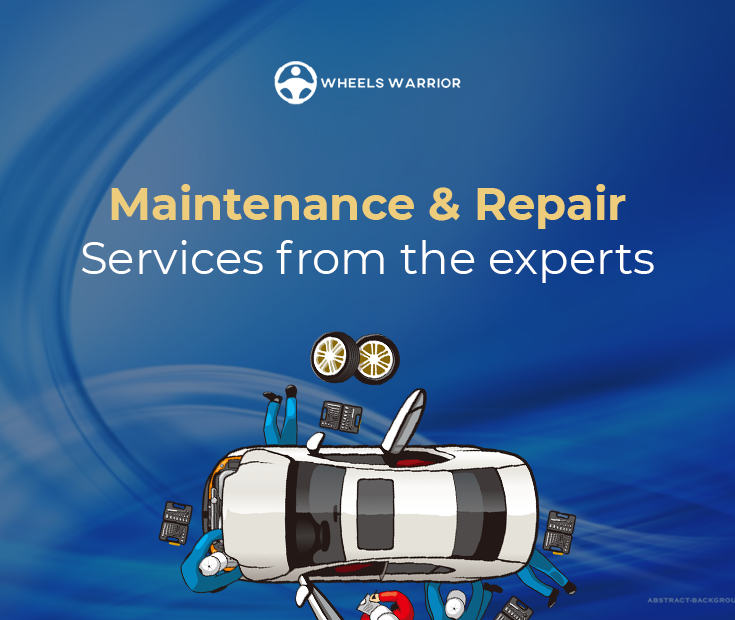 In a world of personalization, everyone wants their possessions to be more than just products! People tend towards things that become a statement, even if they have to spend extra cash on them. More than ever, brands are focused on adding such complementary touches that make a buyer endeared to the product. While some add name engravings, others go for a more radical approach and make their stuff limited to a specific period. Everything is therefore characterized by personal endearment and affection!
So as a brand that deals with cars 24/7, we thought why we couldn't bring it to them. Resultantly, it led us to invest our time and money in painting cars and equipping them with a bold and personalized experience. On the dint of our expertise, we present this blog to guide you on how you can make your car look more captivating and paint it!
Fundamentals
There are certain things you can't ignore when pursuing a car paint. For instance, you need to conceive of the fact if your car will hold its value after painting in the years to come or not. This is important, especially if you consider selling it.
Moreover, limited-edition colors seem to trend but only for a particular time. With the same rapidity they enter the market, they exit too. So you must consider factors like availability and aesthetic effects down the road.
Requirement
Before you do anything, the first step is to be ready and prepare! This means fulfilling every requirement that the task may demand so that you aren't left without something essential and have to face hassles later.
Painting your car takes time! It's not something you can master in just an hour and have a party afterward. You may very well have to allocate several days or weeks to it. With time, you need ample space! A place where you can effectively manage the equipment along with the car and have plentiful sunshine to dry can eradicate a considerable mass of trouble.
Also, to paint, you need a decent amount of equipment, including an electric sander, sandpaper, air compressor, spray gun, face mask, used paper, precautionary glasses, and paint thinners.
Moreover, it's recommended that you get the paint from a reputable source to ensure that a brilliant coat spreads over the car's entire body.
The amount of required paint depends on the size and real estate of the car. For instance, if you have a large vehicle, it will easily take 1.5 gallons of base coat and 7 gallons of top-coat and clear-coat combined. In contrast, a medium-sized vehicle will need almost 1 gallon of base coat and 5 gallons of top-coat and clear-coat combined.
Get your selected area ready.
Once you feel ready, it's time to make some adjustments to your workstation. This includes thoroughly cleaning it up to get rid of dust and ensure the final coat doesn't get blemished or concludes with imperfections.
Moreover, eliminating obstacles from the way will provide an excellent place to work, allowing you to even manage slight hints of adjustment while working.
Besides, identifying if you want the more complex parts of the car, including the engine and door hills, to be painted will let you estimate the time the whole process will take. As per nature, such inner parts always take a toll on time, while their intricacy is no less than their complex operations.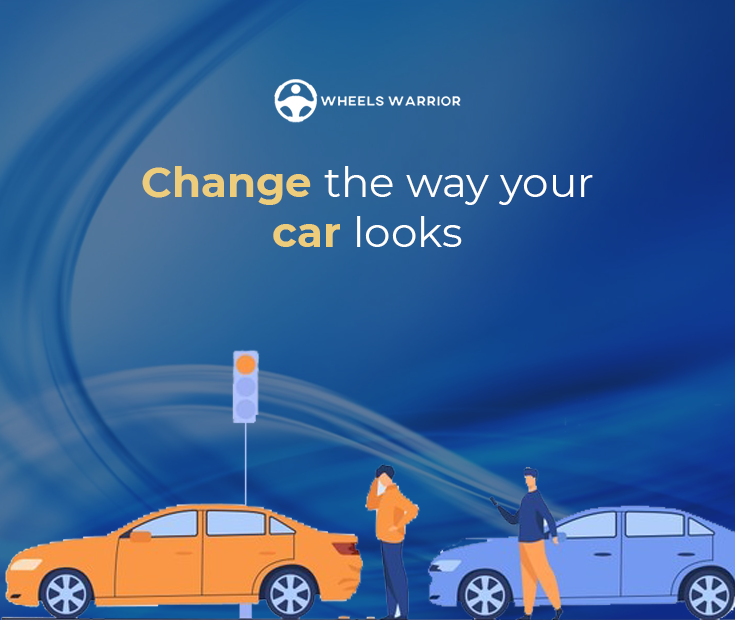 Washing
Washing your car will eliminate dust particles from the surface to let the paint settle freely without obstructions. If there will be any external particles, your entire coat will be marked with irregularity and imperfection.
You can either be extra intricate with washing at home or let a car wash do it for you. Either way, the critical thing is to keep the surface as clean as possible.
Stripping
As a leading car repair company, we are endowed with complete knowledge involving the nitty-gritty of the task. Stripping is the most exciting part, as you witness the complexity of work that went behind such an accurate job by the manufacturer. Also, it is almost soothing to some extent!
Going with circular motions, you will move slowly while the inner, top-most, and clear coats come off. While a sander will get most of the job done, you will have to use your hands when dealing with tiny crevices and scratches.
Ripping the entire paint off, you will secure your chances of a high-quality coat. This is because your wet and moist paint will stick the best to bare metal.
Following this, you will have to use a paint thinner and run smooth strokes of cloth on it. Resultantly, any left residue and particles will be removed.
These practices have been learned and crafted upon after years of experience in the car repair field. Therefore, you must be extra cautious with them to let the best paint version thrive and be met with an exaggerated end product.
Dismantle Parts
You must avoid the possibility of a messed-up job, right!? Well, this section of the blog has you covered. Our years-long experience in the car workshop has taught us that dismantling is the best way to keep your end-product organized and meet your expectations. It ensures that you do not blemish the parts that need no painting. Some of them are headlights, antenna, washing nozzle, lamp, hubcap, wiper, and side rod. Accidental spillage and such an occurrence can cause problems afterward, meaning you may have to shed out money on spare parts.
Moreover, dismantling will also eradicate the chances of malfunction that can appear due to chemicals and other agents. For example, stopping the paint from penetration into headlights or other technical components. Plus, as a bonus, you will identify the faulty parts and repair them.
Every car workshop takes a dismantling approach! This is an indication of its use and utility. Dismantling is also something that demands a careful attitude because you don't want to rip off a specific wire or something.
Cover the Surface
Since you aren't eying for a complete overhaul, covering the surface is a remedy to avoid accidental strokes and spillage. Choosing quality adhesive tape is crucial in achieving the perfect look! When investing in a tape, you need to find one that's as easy to remove as is to apply. You must fill crevices, holes, and intricate parts with tape too. This may seem unnecessary at the start, but you will find out just how beneficial it was as you proceed.
With our car grooming Singapore residents have enjoyed top-notch paint services. Today, our expertise has allowed us to pen this blog and make your next paint job filled with fun and results. Moreover, you need to be confident that you can pull it off with great detailing because otherwise, you may rush it and end up degrading the final product.
In relevance to car grooming is a flooded market where people hold painting their cars in high regard. It is a popular choice among people; therefore, you can perform it without reservations.
Priming
Once you have masked the areas where no new coat is required, you can mix the primer with a thinner and get to work. Bagging the perfect and instructed ratio is crucial when expecting the results, which will speak for themselves.
Since painting requires excellent attention to detail, you need to maintain 6 inches distance between the spray gun and the car surface. You can master this by exaggerated practice on a spare car surface or a steel body. You can run several coats and understand how you should move the gun as you go around the curves and vertical lines. Here, the thing to learn is to apply an even and regular coat without thickening it at some spots and leaving others thinned.
Once you have learned the use of a spray gun, you can start priming. You should begin from the top and go down, from the roof to the bumper. You need to be extra cautious by applying even coats, slow and steady. Typically, it takes about three coats to evenly cover the entire car body, each lasting for 10 minutes or so. Once done with priming, you can work with sandpaper to scrape irregularities and achieve a perfectly smooth texture.
Painting
The big deal! All this practice will put you in a position to tackle the complex job masterfully. Mixing with thinner, you can start applying fresh new coats at a small pace. Each coat will last approximately 10 minutes, and once again, starting at the top is the recommended practice. In a typical-fashion, every car spray paint shop gives sufficient time for the coat to dry before beginning again. This ensures you don't overwhelm and mark this tough job with disappointment.
Our car spray paint shop is associated with work of distinct requirements, which has given us the utmost confidence to guide and mentor you.
In the end, just keep one thing in mind; don't rush. Do it with ease and contentment to make your dream come true.